Circular No: 214/2021
Date: 14 September 2021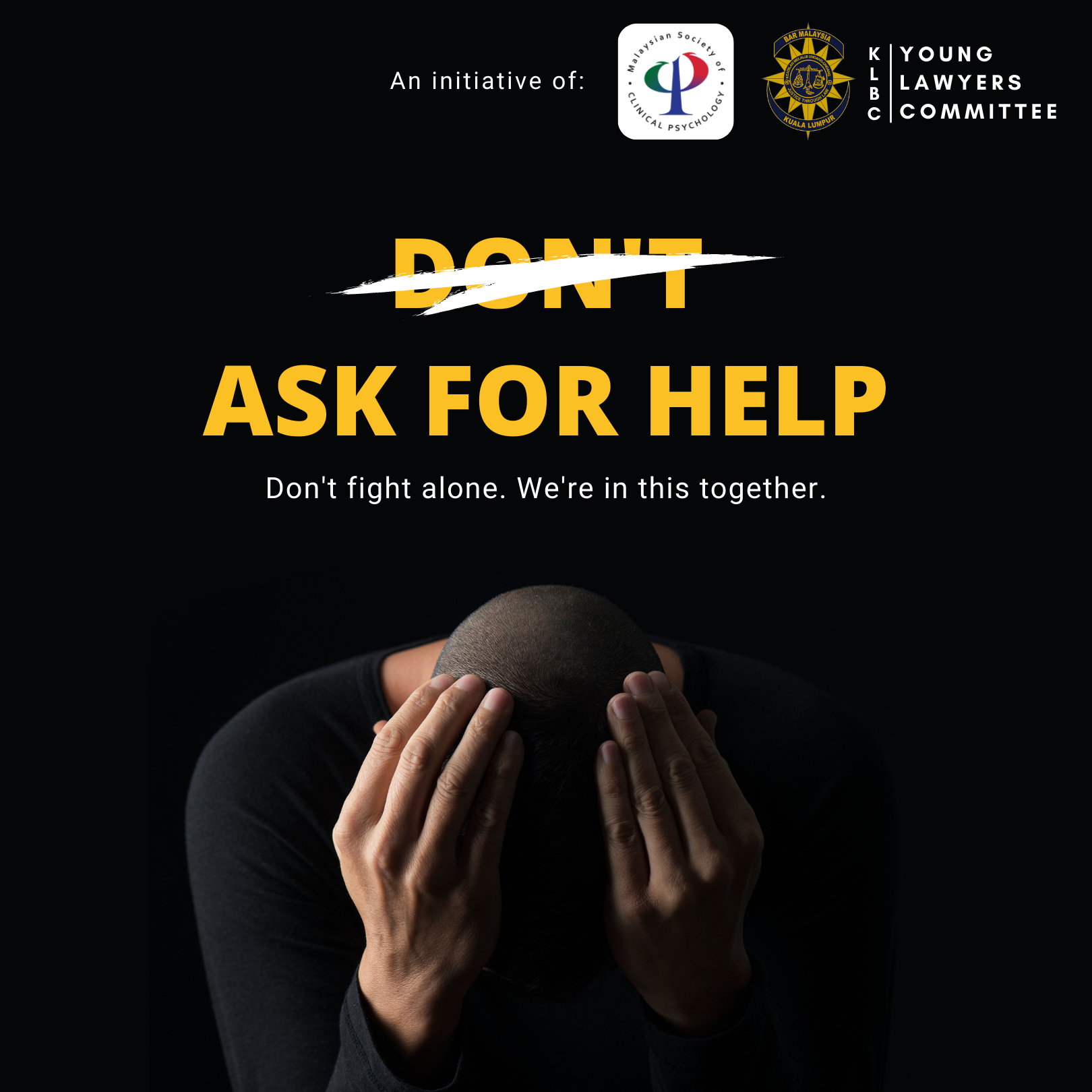 To Members and Pupils-In-Chambers of the Kuala Lumpur Bar,
In conjunction with the Kuala Lumpur Bar Mental Health Awareness Month this October, we invite members and pupils to participate in this survey to help identify the mental health needs and concerns of lawyers and pupils in Kuala Lumpur. The ultimate goal of the survey is to publish a report on the nature and seriousness of the mental health issues faced by lawyers and pupils.
We hope to propose solutions and identify the resources required to address the issues arising.To participate in the survey, please click
here
.
Please bear in mind that it is very important that members and pupils participate in this survey so that the Kuala Lumpur Bar can better serve you.

Kindly take note that the deadline to complete the survey is on 1st October 2021 (Friday) at 5.00pm.
Rest assured that your responses will be kept strictly private and confidential.
Thank you.
Regards
Vivekananda Sukumaran
Chairman
Kuala Lumpur Bar Committee
Shugan Raman
Chairperson
Young Lawyers Committee