Dear Members and Pupils of the Kuala Lumpur Bar,
The KLBC Gender Equality & Diversity Committee and Young Lawyers Committee are jointly organising a Sexual Harassment Awareness Campaign from 20 to 30 July 2020.
We are co-organising this campaign as we have seen an influx of articles and posts on social media on Sexual Harassment.
As a run up to the campaign, we organised a Webinar on Sexual Harassment In The Legal Profession – An Old Normal on 16 July 2020 which can be viewed here.
We will be sending out Infographics, Template for Firms to adopt, Pledge form and also host Webinars on our Facebook Pages during the campaign.
Please support the campaign by disseminating the infographics and signing the Pledge form which will be shared soon.
Regards,
Norliza Rasool Khan
Chairperson
KLBC Gender Equality & Diversity Committee 2020/21
Vivian Kuan
Chairperson
KLBC Young Lawyers Committee 2020/21
---
Sexual Harassment Awareness Campaign | GEDC Requests Your Support!
Dear Members of the Kuala Lumpur Bar,
As many of you already know, the issue of sexual harassment in the workplace of our members has been prevalent lately with several complaints of sexual harassment being publicised on social media. Whilst incidences of sexual harassment is not new and does occur in every profession, we are mindful of the call by many of you for a positive step to be taken by the legal fraternity to combat sexual harassment to make our working spaces safe and respectful, particularly since sexual harassment is a misconduct within the ambit of the law and we as lawyers ought to be above this. We trust that many of you are willing to help us achieve our goal in reducing and curbing incidences of sexual harassment within the legal fraternity.
In order to achieve this goal, the Kuala Lumpur Bar Committee has taken the liberty to draft a template policy against harassment which firms may adopt (and revise as appropriate) to ensure the safety of our members together. The template can be seen here. In order to help us in this war against Sexual Harassment, we therefore ask that you and your firm take proactive measures to implement a policy against Sexual Harassment within your own firms, by adopting this template policy or implementing a policy of your own.
In the meantime, we have launched a Campaign Against Sexual Harassment which will run from 20 July 2020 to 30 July 2020. During this week we urge our members to stand with us in this fight against sexual harassment in our workplace by making a pledge that you and/or your firm stand firm against sexual harassment and you and/or your firm will take active steps to implement a policy against harassment in your firms. You may take the pledge by filing up the pledge form here and by publicising your stand to help us curb harassment of any form against our members on your social media pages by tagging the KLBC YLC FB page at https://www.facebook.com/KLYLC and/or the KLBC GEDC FB page at https://www.facebook.com/klbcgedc.
We sincerely hope that each and everyone of you will support us in this fundamental issue and in our efforts to make our legal fraternity a respectful and safe place to work in. As always, we are open to feedback from members who wish to comment or propose amendments for our consideration. Comments and feedback can be emailed to Melissa at melissadass@klbar.org.my.
Once again, thank you for joining us in the fight against Sexual Harassment in the legal fraternity.
Norliza Rasool Khan
Chairperson
KLBC Gender Equality and Diversity Committee
---
Sexual Harassment Awareness Campaign | Infographics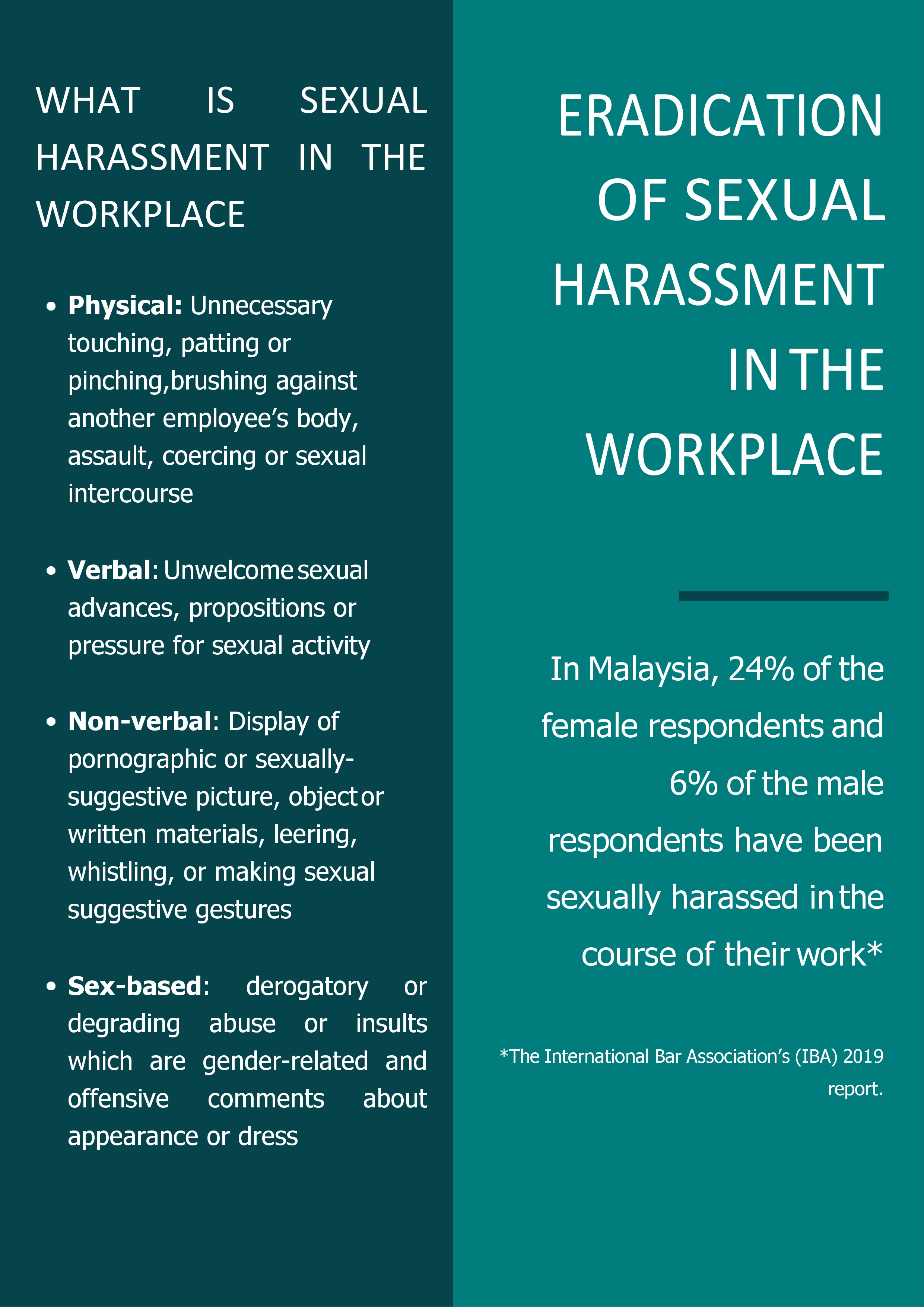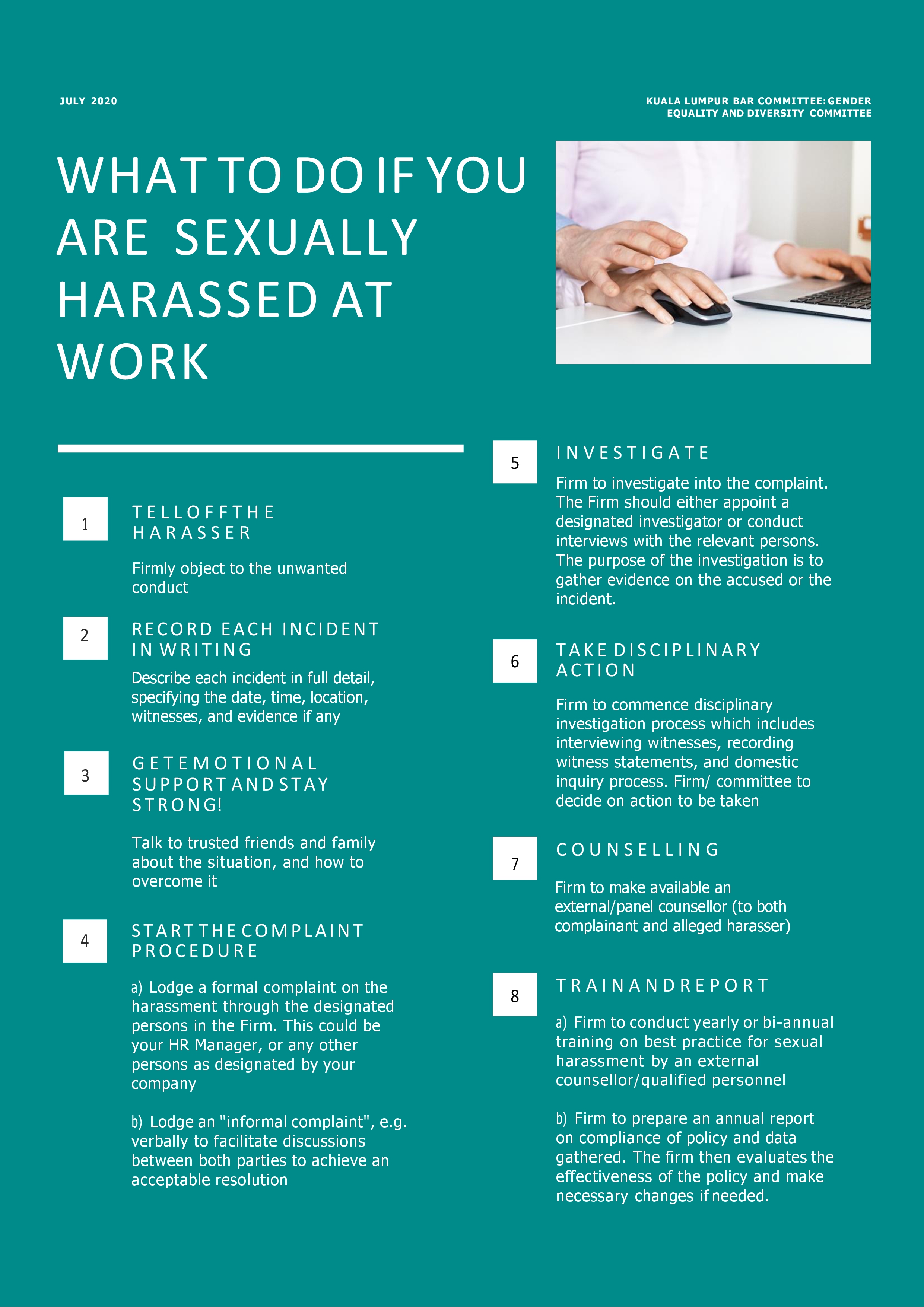 ---
Sexual Harassment Awareness Campaign | Infographics 2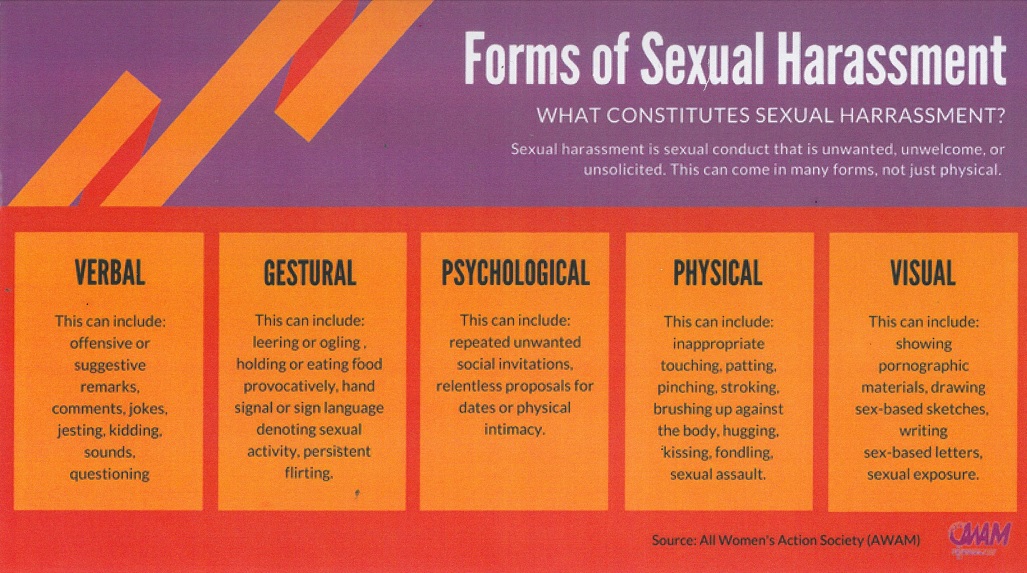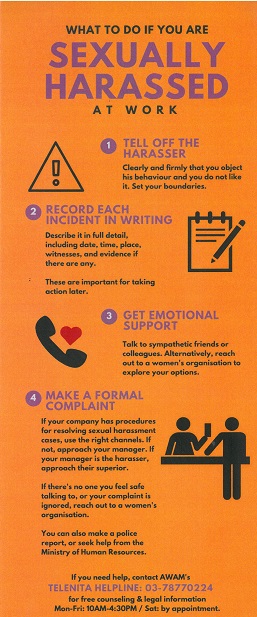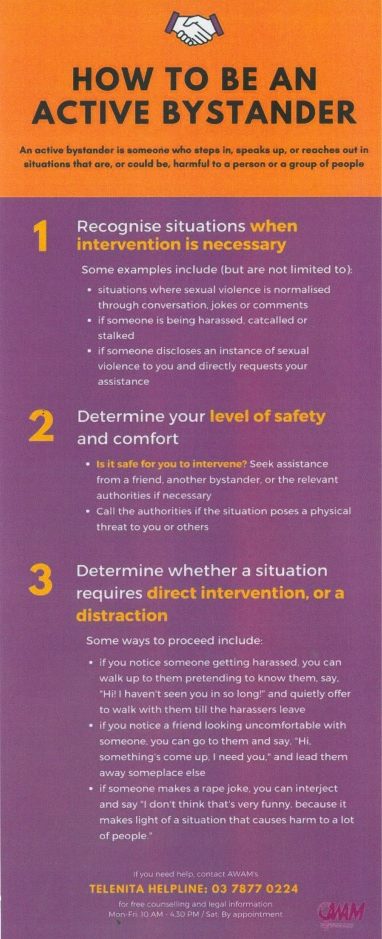 ---